Limited Lawyers Reviews and Testimonials
Where We Are Located
Lawyers Limited is part of Liberty Business Group, Inc, which was established in the State of Nevada in 1906. Lawyers Limited has employees in California, Florida, Louisiana, Michigan, Nevada, North Carolina, Ohio, Pennsylvania, Texas, Washington State, Washington DC and the Caribbean island of Nevis. Below you will see video testimonials, ratings and customer reviews. Additionally, you can learn more on our About Us page.
Our Ventures
Lawyers Limited has specialized websites focused on the specific needs of each client. So, here are a few of the brands we manage. Asset Protection Planners is a website that focuses on protecting the assets of our clients from lawsuits. Offshore Company primarily concentrates on establishing international companies, trusts and bank accounts. 1-800-COMPANY and Companies Incorporated are primarily for the purpose of establishing U.S. companies, offering existing pre-filed aged shelf companies and building corporate credit.
What Our Clients Say
The following individuals are customers who have agreed to provide testimonial videos. Through our various brand names, the personnel who serve our treasured clients across all brands are the same.
Credibility
Not only do we focus wholeheartedly on serving our treasured clients, we are also a global industry leader. Lawyers Limited personnel have contributed to legislation in Nevis, the Cook Islands, Dominica and the Congo. We meet regularly with heads of state to improve their regulatory framework and to better serve our clients.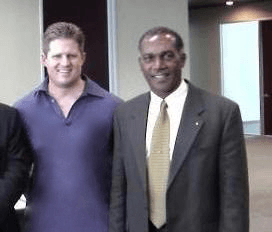 Our CEO With Vance Amory, Premier of Nevis (1992–2006 and 2013–2017)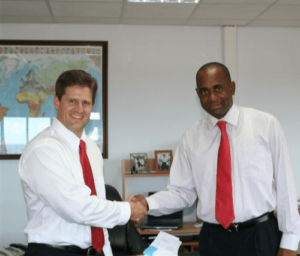 Our CEO With Roosevelt Skerrit, Prime Minister of Dominica (2000-Present)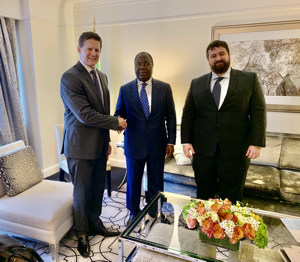 Our CEO With Clément Mouamba, Prime Minister of the Republic of Congo Brazzaville (2016-Present) and Our Attorney Yonathan Amselem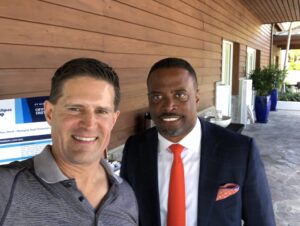 Our CEO With Mark Brantley, Premier of Nevis (2017-Present)
Lawyers Limited Reviews
(From Google Reviews)
Anna K

You have to work with them to truly see how great they are. Setting up offshore stuff can be intimidating but I had the pleasure to work with Jessie and Chelsea, and they are amazing. Both were kind, caring and resourceful. They truly want …More
Lawrence Roel

One of the better companies I've worked with. These were nice, caring people. Very genuine. Plus they got my paperwork done the way I wanted. Took a tad bit longer but it was because of the government filing office, not them. The people who they assigned to me to answer questions after the fact were helpful.
josue Carballo


Very professional company and people, they won't steer you wrong. I highly recommend them. I made the best choice hiring Asset Protection planners
Jorge hernandez


Lawyers Limited is probably one of the most important companies for entrepreneurs and investors, we work hard every day to build wealth and provide as many jobs as we can , here in the USA is probably the #1 country for lawsuits, I been …More
Julio Pagan

I highly recommend Lawyers Limited. They saved me hundreds of thousands of dollars in my divorce, giving me the leverage I needed for a more reasonable settlement. They are also reasonably priced compared to their competitors. Thanks guys. I am forever indebted
Rhonda Thompson-Moore


Working with Jesse was a Blessing to my family. He was very knowledgeable, kind, and attentive. He answered all my questions and promptly followed up with me with updates. I would highly recommend this company for your Trust needs.
Elegance is Priceless



Five stars are not enough. Fast service, extremely knowledgeable and worth the money.
JC Afable


These guys are very helpful and knowledgeable! They're upfront and fully transparent!
Anna Gadaleta


When you hire Lawyers Limitted you get Profesional and Expertise all in one
I am so happy to work with Jeff Ray he completed setting up my company in a day!! …More
Response from the owner
Many thanks Anna. It's a pleasure to serve you.
Jordan Tanner


This company is great and I refer them often!! I've formed three companies with General Corporate. They processed everything and got State paperwork weeks faster than than other companies. They are available by phone and email to answer all …More
Response from the owner
Many thanks for your kind words Jordan. We truly appreciate your good feedback.
Charlene Mauro-Page


This is a very professional company! They helped me with anything and everything I needed and even walked me through all the details.
They helped me set up several different companies and now after working with …More
Response from the owner
Thank you very much for your kind comments, Charlene. We strive to satisfy our treasured clients, so your good feedback means a lot to us.
Mark Cohen


Team is an excellent choice for offshore business formation and consultation. Every touch point was handled extremely well. I highly recommend them for the services they provide!
Alejandro Argimon

My customer service agent is Gerson Hernandez and I can't commend his work highly enough!!! Courteous, thorough, follows up impeccably. …More
Benjamin Quijada

Thank you for helping me protect my assets. I needed help during this crazy time and they were able to handle all my needs and concerns. Highly recommend their services. 👍
Response from the owner
Thank you so much Benjamin. You good feedback means a lot to us. So glad we were able to help you.
William W


Was one of the best experiences I have had working with a company. They told me up front what I would get and what to expect. Made the whole process fast and quite easy. Recommended. Thanks.
Response from the owner
Thank you William. We truly try to make the whole experience with us as good for the customer as possible. Your good feedback means a lot to us.
Daniela Page

Great company. Their team was very helpful and informative on how they could help me. I'm happy giving them my business!
Jarrod Green

Very professional company and people, they won't steer you wrong. I highly recommend them. I made the best choice hiring Asset Protection planners
Irony L

Donny Klaehn, Maria Bautista and Gerson Hernandez have all been great to work with. Donny shepherded me smoothly and reassuringly through a totally new legal landscape. Maria helped me to fill out all the forms required to set up the bank …More
Response from the owner
Irony, thanks so much for your wonderful feedback. It really means a lot to us to read your kind words. That is the customer happiness that we all strive for here.
Eva K

So thankful i chose this very professional company to help me set up my new companies. They guided me through every step of the process! Now, after a few years we are starting adsest lrotection. I wouldnt ttust my work with anyone else. Thanks guys!
Lisa Orleman

I would highly recommend. Everyone was so friendly and saved me so much time and money. I don't often write reviews but I felt it very necessary for my experience.
Jennifer Kaniuk

Best company by far! Asset Protection Planners took care of all my needs for my family and I. Highly recommended.
Bo Beena

In this uncertain time, it's comforting to know that GCS is there to help me with my company's needs, providing honest and professional services – two virtues that are hard to find. Look no further than these guys!
Austin Faust

Made the process of registering my LLC fast and easy, greatly appreciate the professionalism and fast turnaround. Would highly recommend!
Response from the owner
Thank you Austin.
Doreen Bunge

This Company is very Professional! They have met all my expectations! Appreciate all you have done! Thank you!
Response from the owner
Thanks very much Doreen. We sure appreciate your nice feedback.
Jsta Dreme

Great help Jesse explained well and gave a lot of information
Caroline Okeefe Janis

I had a wonderful experience, I highly recommend them to anyone. Great customer service and extremely professional.
Bridgette Logan

Great Experience! Very profesional! I left with a High confidence that all my assets are now protected! Definitely recommend!
S.I.S. Beauty

I was looking for a plan of this sort for a long time now and I finally found Asset Protection Planners. I will not turn back! Such amazing customer service!
Tracy Reed

Paul was very helpful and the service was fast and as described. I would happily use their service again.
Response from the owner
Many thanks Tracy. We truly appreciate your good feedback.
Allison Hartwyk

Great service! Extremely satisfied with their help and service. Everyone should look into it!
Patricia Parker

Wonderful people, wonderful company very professional. Always there to help with any questions
Norene S

In times like these, you can rely on General Corporate Services to get you through! Highly recommend using them.
Christy Dole

This company really cares! I was grateful for their work and their professionalism. Thank you!
Britni Mohme

This company was great! Very professional! Thank you for your service!
jennifer potter

LL goes way back in 1906 and they know what they r doing. They put me at ease and peace of mind. Thank you!
Lexi Weyler

I had a great experience with General Corporate Services. Would recommend to anyone!
Madeline Vazquez

The best company and best choice around. I'd definitely recommend!
Donna Marques

Definitely recommend, absolute professional, knowledgeable and efficient – best in class in service.
Anthony Eosso


Amazing company very professional I highly recommend
Marcus Roland

This Company is very professional! They Get the job done! Thank you!
Samantha Wentz

Great company best choice I've ever made!!
Kaitlyn Hyland

Very reliable company and great customer service!
Bethany Pineda

General Corporate Services is awesome. Highly recommend!
Amber Smith

All I can say is he went above and beyond to fight for me. I would recommend all the way!
Response from the owner
Thank you Amber
Destiny Watson

Responsive professional service. Would absolutely recommend to anyone.
Jesse Davis

Helping people sleep at night! What could be better. Well done!
Lesli Wessell

Wonderful people with vast experience who really care.
Response from the owner
Thank you for your kind feedback.
UNKLAIMABLE

Asset protection planners are very professional in how they operate.
Tara LePera

Very respectable company!
A K

Quick and easy process
Response from the owner
Thank you AK
Trace Kinner

Great company
Maddy Martin

awesome service.
Christina Miller

Highly recommended!
Ren

Great service
Alessia Vanderslice

Best choice!
Jordan ef

Response from the owner
Many thanks Jordan